Vineyards / Jago
Jago cru vineyards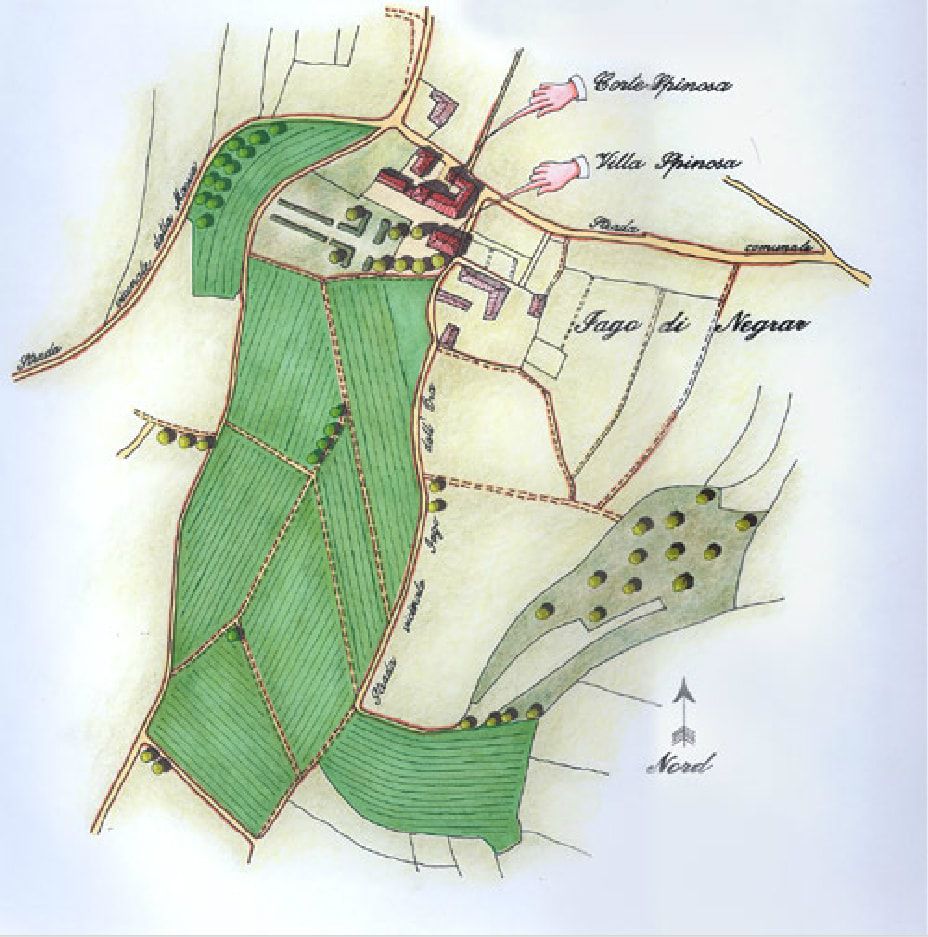 Vineyards near the Villa and the cellar in Jago, most famous cru of the Valpolicella Classica area are:

"Ora": small vineyard situated below the road that takes to the top of the Masua hill. It is surrounded by olive trees whose fruits we use for our small production of extra-virgin olive oil "Gli Ulivi della Villa".

"Pian dei Vai": a vineyard of almost 2 hectares planted in 2009 near the winery.

"Piste": vineyard near the garden of the villa, formed by two terraces surrounded by olive trees.

"Vegron": vineyard with a particular row placement that follows the hill nature.

"Giardinopiano": first vineyard that was re-planted by Villa Spinosa in 1990 with the guyot system.

See also: